On September 3, 2019, with the title The Buzz from China's West, the top academic journal Nature has released a special issue for the 110th anniversary of Lanzhou University, China to introduce the history of Lanzhou University and its development. It introduced the development of biology, atmospheric sciences, medicine, physical science, and ecology at Lanzhou University.
At the medicine model for building better healthcare models, one part mentions the RIGHT standards for clinical guidelines. It wrote that researchers from Lanzhou University Institute of Evidence-based Medicine, China have dedicated themselves to establishing high-quality clinical guidelines. In the past ten years, the team has developed and implemented more than 100 medical guidelines for improving the quality of service provided by medical institutions. Their most prominent achievement is the Reporting Items for Practice Guidelines in Healthcare (RIGHT), which was launched in 2013 with experts from 12 countries. RIGHT represents an important step towards standardized, systematic and transparent reporting of medical guideline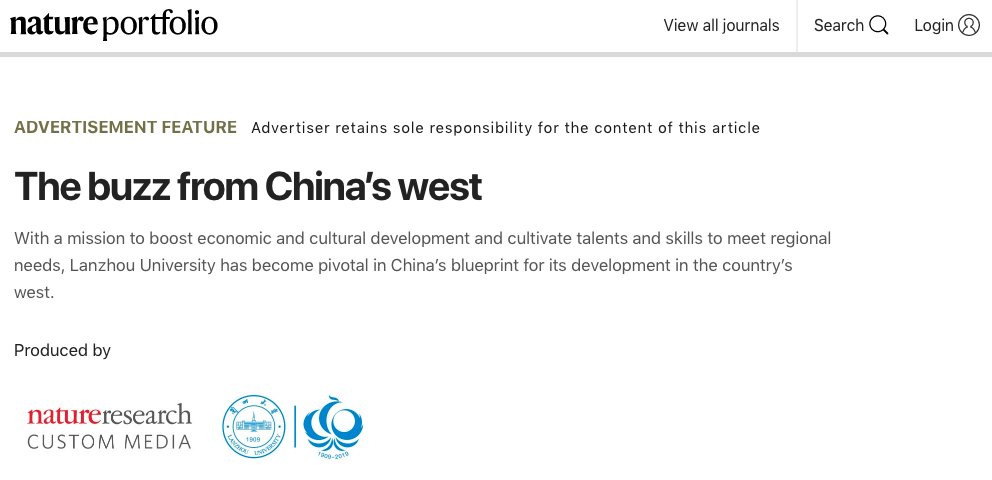 参考文献: Nature. The buzz from China's west [EB/OL]. https://www.nature.com/articles/d42473-019-00242-0.